About Us
The community marketplace for smart home owners.
Discount Flooring was founded in 1999 by a group of flooring enthusiasts dedicated to helping people find great deals on flooring. Along with a firm mission to help homeowners find just the right product, came the beginning of our three mascots Jim, Sara, and Mike. They were created as a representation of our fundamental goals such as helping home owners and do-it-yourselfers find professional contractors, find good deals on flooring products, and learn about the unique and complex flooring types. Our team of representatives focuses on their distinct areas and does their best to bring the best flooring knowledge online.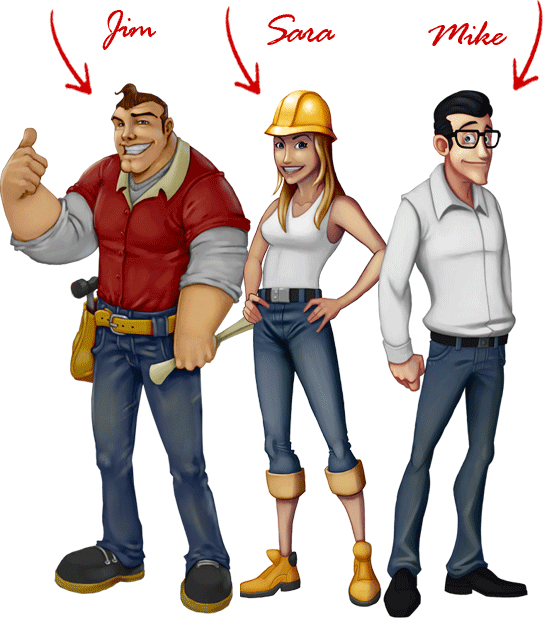 Flooring is the center of the home or office.
So many people deal with high-pressure sales techniques instead of quality help and informational answers. Deciding on the right flooring for your home is more than just choosing a color. Our team understands that your floor is the most used part of your house and you, your family, and your pets deserve the best.
Education leads to customer satisfaction.
The flooring industry has evolved tremendously over the last 13 years. There are more green products than ever before and we can bring those products directly to you. We appreciate that a lot of homeowners like to get their hands dirty and take on home improvement themselves. We are dedicated to providing helpful information to make your do-it-yourself project fast and efficient.
It's our job to stay current and up to date.
Understanding flooring and staying up to date on the recent trends is extremely time consuming. While we are very excited to stay on top of this information, we understand that our customers may not have the same passion. We enjoy educating on the best products in the market and letting you make the best decision that fits your home.